2023
Speakers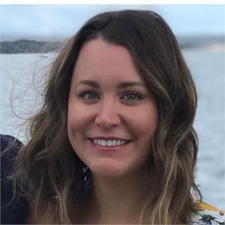 Amanda Jones
SI Civil Coordinator, Office of Human Resources, Smithsonian Institution
Amanda C. Jones is the SI Civil branch manager at the Smithsonian Institution in Washington, DC. Her role involves coordinating the response, investigation, and resolution of reports related to incidents of harassment, workplace violence, and other concerning behaviors in the workplace.
Amanda also conducts training at all levels of the Institution on anti-harassment, creating a culture of respect, conducting administrative inquiries, and managing conflict in the workplace. She provides high-level advice to management and Smithsonian leadership on complex personnel matters.
Before joining the Smithsonian, Amanda spent almost 10 years at the U.S. Office of Personnel Management (OPM), working in federal government-wide human resources policy. She also served as the anti-harassment coordinator at OPM.
Amanda earned her J.D. from the George Washington University Law School in 2011 and is admitted to the Maryland state bar.