2021
Speakers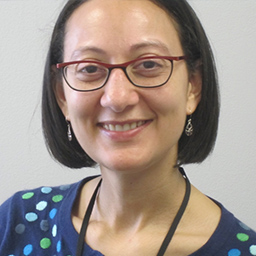 Andrea Lowther
Acting Deputy Director for the Office of Audience Engagement and Deputy Director of Experience Design, National Museum of American History
Andrea Lowther joined the staff of the National Museum of American History (NMAH) in 1994.  
 In her role, Andrea helps to ensure implementation of daily programs and services for visitors, co-leading a team of 12 staff and 400 front-line volunteers. During her time at NMAH, she established the Museum's first Department of Visitor Services, opened the Nina and Ivan Selin Welcome Center, introduced conversational interpretation training for docents, and oversaw the implementation of Visitor Experience Orientations for all new staff. Andrea serves as a member of the Smithsonian Visitor Services Advisory Committee, the Smithsonian's COVID-19 Reopening Task Force, and on the D.C. Museum Visitation and Analytics Working Group.  
 She has a B.A. in English from Mount Holyoke College and an M.A. in American Studies from The George Washington University.