2023
Speakers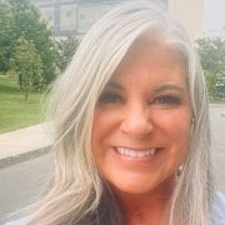 Breh Franky
Security Operations Manager, Princeton University
Breh Franky is a seasoned professional with over 40 years of combined experience in law enforcement, cultural property management, US military, and customer service. She started her career in cultural property management in 2010 when she was hired to help establish the security team for Crystal Bridges Museum of American Art and later the Momentary Museum, both in Bentonville, Arkansas.
Breh was recruited by Princeton University for the role of Security Operations Manager in the Department of Public Safety (DPS) in January 2020 to provide strategic oversight in planning, coordinating, and managing the security operations of the University's world-class Art Museum and Library, including the Art Museum storage facility, the Firestone Library, and satellite libraries. Breh regularly collaborates with DPS colleagues as a member of the core leadership team and key Art Museum and Library stakeholders to promote security within the larger University environment.
With a strong background in security, building relationships with campus stakeholders and her assigned security teams, Breh brings practical expertise and exceptional leadership skills to her role. While Breh is managing her current security team, she is the point of contact for DPS in the construction of a new 211,000 sq ft Art Museum. Building a new Museum requires collaborating closely with the Architects, Engineers, Project Managers, and others which is paramount when developing a staffing model, developing high-level incident response protocols, and designing training for the security officers that will exceed the security matrix while keeping the integrity of the Museum and its collections safe.
As Cultural Institutions, continue to be a target for criminal activity and threats to destroy tangible, cultural property, Breh's professional experience and forward-thinking help reinforce the safety and security of the world-class Princeton University Art Museum, and Firestone Library's visitors, staff, and rare collections.