2023
Speakers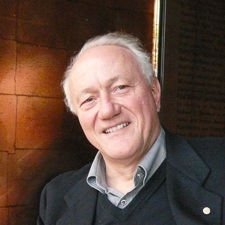 Francesco Bandarin
Architect and Urban Planner
Francesco Bandarin is an architect and urban planner, specializing in urban conservation. He holds degrees in architecture (University of Venice) and city and regional planning (University of California, Berkeley) and was professor of urban planning and urban conservation at the University of Venice from 1980 to 2016. 
From 2000 to 2010, he was Director of the UNESCO World Heritage Centre and Secretary of the World Heritage Convention. From 2010 to 2018, he served as Assistant Director-General of UNESCO for Culture.  
 He is a special advisor of the Director-General of the International Centre for the Study of the Preservation and Restoration of Cultural Property. He is a member of the International Council on Monuments and Sites and the International Council of Museums, senior advisor to the Aga Khan Trust for Culture, and member of the Advisory. He was a Getty Scholar in 2020.   
He is part of the Council of the Smithsonian Center for Folklife and Cultural Heritage.  
His recent publications include: "The Historic Urban Landscape: Managing Heritage in an Urban Century" and "Reconnecting the City: The Historic Urban Landscape Approach and the Future of Urban Heritage," both co-authored with Ron van Oers and published by Wiley-Blackwell. A comprehensive book on the historic urban landscape experience, "Re-shaping Urban Conservation," co-edited with Ana Pereira Roders, was published by Springer in 2019.