2023
Speakers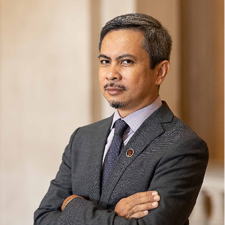 Lambert Fernando
Senior Security Manager, Metropolitan Museum of Art
Lambert Fernando is a Senior Security Manager, and he has been with the Metropolitan Museum of Art for 22 years. He served in the U.S. Air Force during Operation Desert Shield and Desert Storm. After the completion of his tour, he studied painting and sculpture at School of Visual Arts in New York City. He came to the Met as a Security Officer in 2000 and has steadily risen in the ranks, culminating into a management position in 2005. He currently oversees the Security Operations Center. He and his team manage a proprietary staff of several hundred security professionals responsible for the protection of life and property, technical/communications systems, and visitor engagement.
In 2019, Lambert conducted an extensive benchmarking study of cultural institutions internationally. His findings greatly helped the Museum in the completion of a comprehensive risk and vulnerability assessment of the Met Security Department programs, operations, and technologies. In the same year, he was invited by the National Conference on Cultural Property Protection to present his benchmarking study.
Throughout his career at the Met, Lambert has remained active in the arts, continuing his art practice, and exhibiting regularly. Most recently, he participated in the highly popular Employee Art Show at the Met, which was featured in NBC Nightly News with Lester Holt, ARD German TV, Al-Jazeera, Time Out New York, and Smithsonian Magazine.