2023
Speakers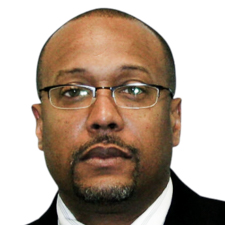 Terrell Wilson
District Manager, Office of Protection Services, Smithsonian Institution
Terrell Wilson is a management level, Physical Security Specialist within the Smithsonian Institution's Office of Protection Services. Terrell has managed a diverse group of security and police professionals, with direct oversight of security operations at various national and international sites. He has a combined total of 40 years of federal service within the U.S. Armed Services and the federal government.
During his career, Terrell has served in several management and supervisory level positions, including Chief of Police, Officer in Charge of the K9 Bomb Detection Unit, Unit Security Manager, and Student Mentor, and he has served in numerous other capacities within the Smithsonian.
As an advocate for fair and equal treatment, Terrell has been a collateral duty Equal Employment Opportunity Investigator within the Smithsonian and provided service to the Office of Protection Services as an Ombudsman for over 10 years.
Having studied business management at Bowie State University, Terrell is also a graduate of the Federal Law Enforcement Training Centers, Physical Security Training Program, a certified Contracting Officer's Technical Representative II, and Certified Institutional Protection Manager. He has been a major contributor to the success of numerous impactful projects and events over the years.
Terrell is the recipient of numerous performance-based awards, including the Smithsonian Facilities Peer Recognition Award.