2023
Speakers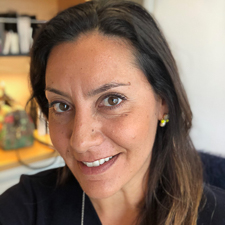 Yasmine Vatere
Assistant Director Brand Management & Marketing, The J. Paul Getty Trust
Yasmine Vatere is the Assistant Director Brand Management and Marketing at the Getty. She was born and raised in France and was trained as an international business lawyer at La Sorbonne in Paris and then got her master's degree in communication and advertising. She started her career working for Armando Testa, the first Italian ad agency, on prestigious budgets such as Barilla, Pirelli, and Lavazza Coffee.
Her curiosity for the field of marketing and advertising led her to move to Los Angeles in 2003, where she continued to work in advertising, media, and digital publishing.
Aside from marketing and advertising, her specialties include: museum visits, traveling, hiking, and cheering for her sons' baseball teams.